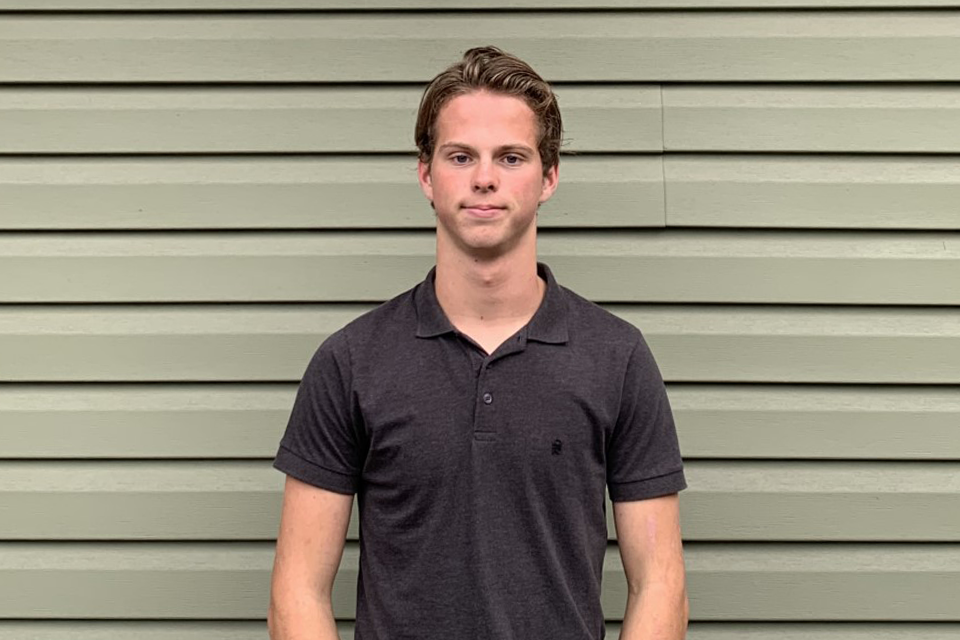 Waylon Richards
WayLand Outdoor Services
Waylon Richards launched his business, WayLand Outdoor Services, in the Summer of 2022. Waylon is passionate about providing professional and high-quality work for his customers. He offers a variety of services such as lawn cutting, trimming, leaf blowing, gardening, and power washing to the community of Sault Ste. Marie and surrounding area.
"Before starting the Summer Company program, I was new to entrepreneurship and did not know what to expect," said Waylon. "In the early stages of applying, Jessica helped me with guidance and tips to become a successful applicant. After starting a business, I learned that it requires long hours working not just one, but many jobs. When you're not working, you're thinking about your next move or improvements to be made, which can be thrilling! I took full advantage of the opportunities offered by Summer Company such as the events and mentors, which helped me gain networking experience and make connections. Having mentors like Brent (Millworks), Taylor (Sault Ste. Marie Innovation Centre), and Erica (Hogan's Homestead) was extremely helpful with talking about my business and different ways of approaching an opportunity. To anyone on the fence about doing Summer Company – why not?"
If you're looking for lawncare services this year, contact WayLand for a free quote on Facebook!
---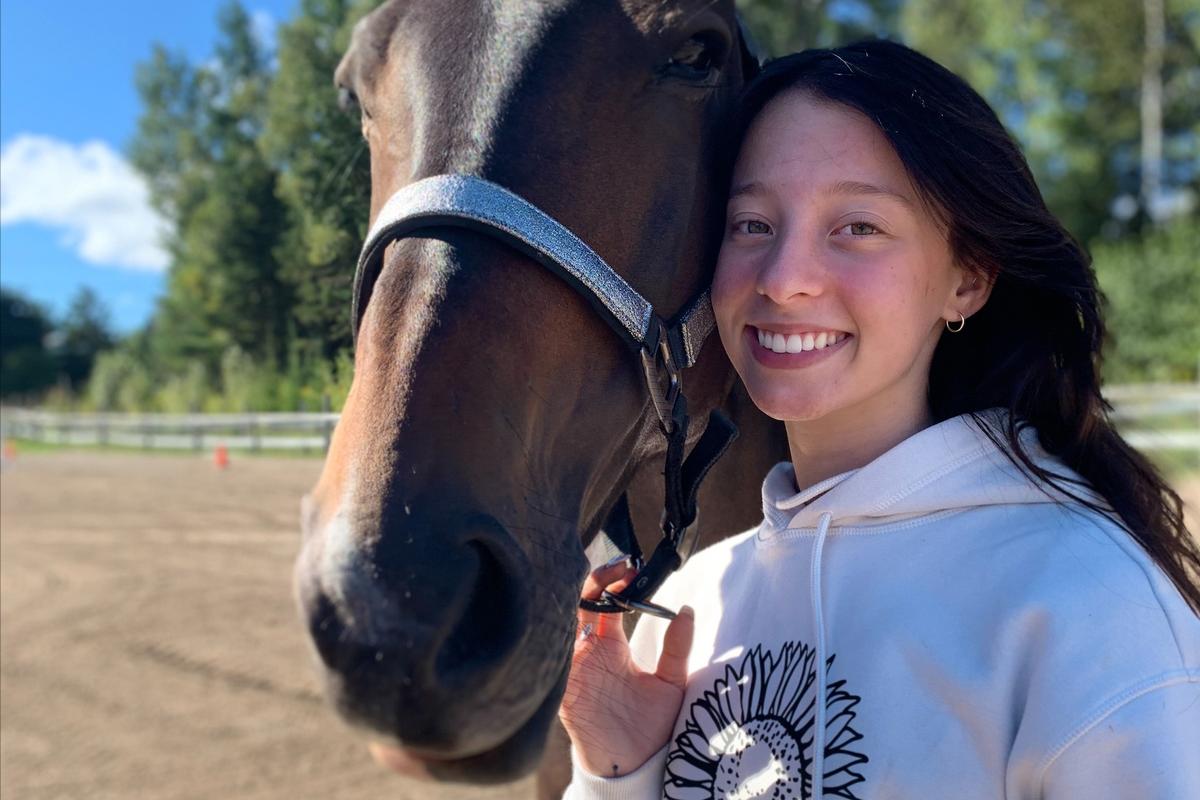 Myah Iozzo
Meesh Wood Burning Designs
Myah Iozzo is a high school student who turned her passion for art and woodworking into a full-time business venture over the summer of 2022 called Meesh Wood Burning Designs. Myah uses pyrography and woodburning technology to create truly beautiful and unique creations. Some of her most popular items include charcuterie boards, coasters, and indoor/outdoor signs, and family portraits using a variety of wood types that are locally sourced in the Algoma region.
"The Summer Company program has helped me pursue my accomplishments and I am so grateful for the opportunities Millworks has given me," said Myah. "I would like to thank my past woodworking teacher, Mr. Jarrett Longo (MarLo Construction & Millwork) for the amazing ideas, carpentry experiences, and inspiration he has given me, and for making me the woodworker/burner I am today. As well, a shoutout to Steve Jansen (Broers Jansen & The Wine Barrel) for all his support, and to Erica Hogan (Hogan's Homestead) for her mentorship and consultation throughout this process and for helping me grow as a young female entrepreneur."
If you're looking for custom made burnt items, check out Myah's work on Instagram and Facebook!
---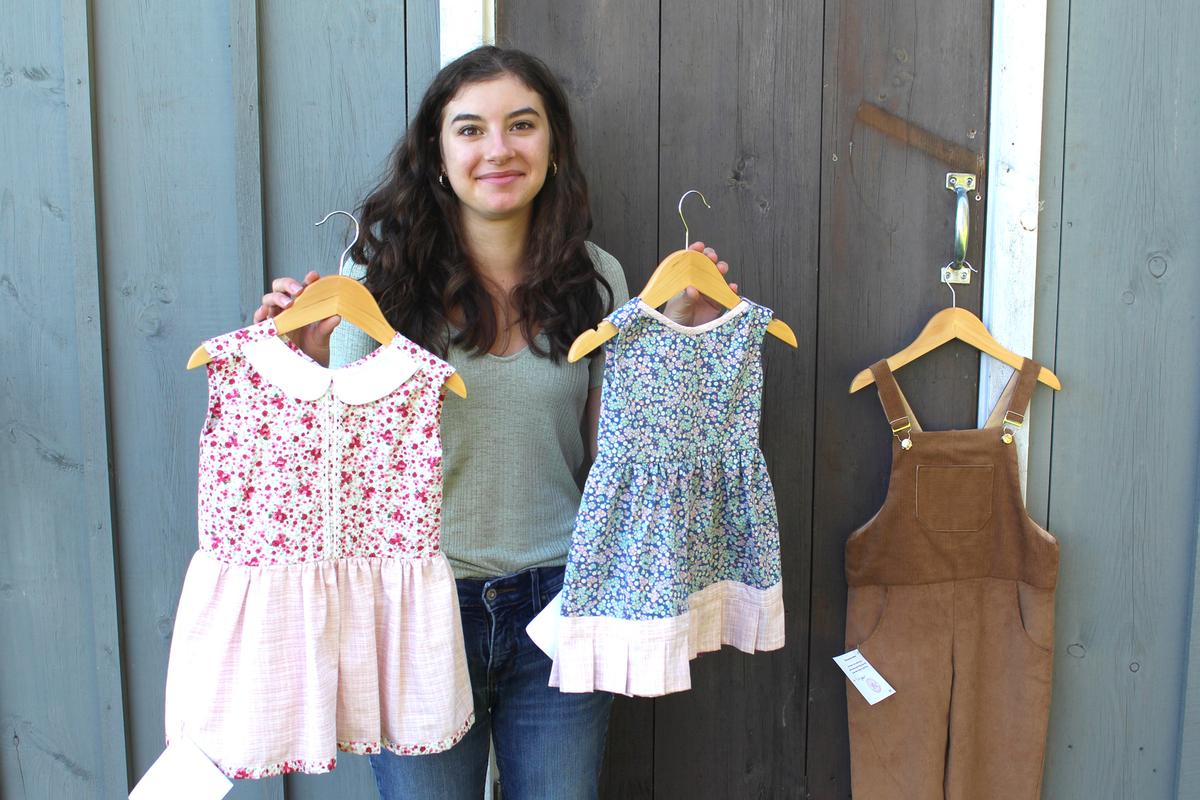 Amelia DiCerbo
Ivy's Dresses
Amelia DiCerbo launched her business, Ivy's Dresses, in the Summer of 2021. Amelia creates historically inspired baby apparel that is handmade and one-of-a-kind. Her interest in fashion dates back to her early years when she started creating clothing and costumes at age 8/9, and she draws inspiration from the 1920s to 1950s. Ivy's Dresses is named after her great-grandmother who also loved sewing and shares the talent.
"I loved being a part of the Summer Company program," said Amelia. "It gave me the chance to start up a business and work with amazing people, and more importantly, an opportunity to put what I am passionate about into practice."
Check out Amelia's beautiful creations on products on Instagram and Facebook.
---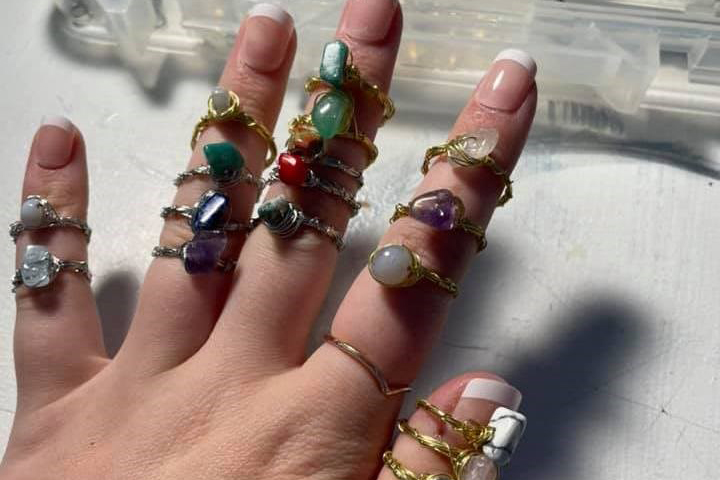 Jorja Santelli
JewelsbyJ
Jorja Santelli started JewelsbyJ in Summer 2021 Jorja creates unique handmade jewelry from genuine crystals and gemstones. She offers a variety of colours and crystals to make earrings, rings, bracelets, neckalces, and more. Her goal is for customers to be happy and confident while wearing her pieces!
"Being a recipient of the Summer Company grant helped a lot. I wouldn't have been able to get everything I needed to start my business without it," said Jorja. "The mentorship component was also really helpful. If something wasn't going right or my sales were down, my mentor was able to give me ideas to get my product out there."
Check out Jorja's products on Facebook and Instagram.
---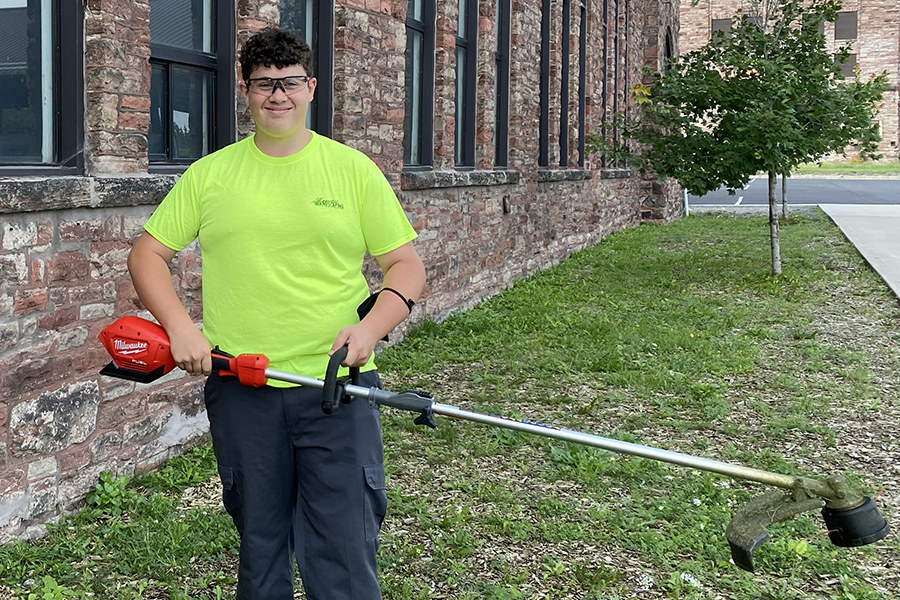 Marcus Palumbo
Essential Landscaping
Marcus Palumbo started his lawncare business, Essential Landscaping, in the Summer of 2021. Inspired by entrepreneurs in his family, Marcus was eager to provide a service to the community and assist individuals who were not able to perform their own property maintenance. Marcus offers a variety of services such as lawn cutting, hedge trimming, weed maintenance, seeding, stump removal, and more.
"The Millworks Summer Company program was a tremendously rewarding experience, and I am truly grateful for the opportunity I was given," said Marcus. "I was able to further develop my interpersonal skills, meet amazing community members, and help out people who could not help themselves."
---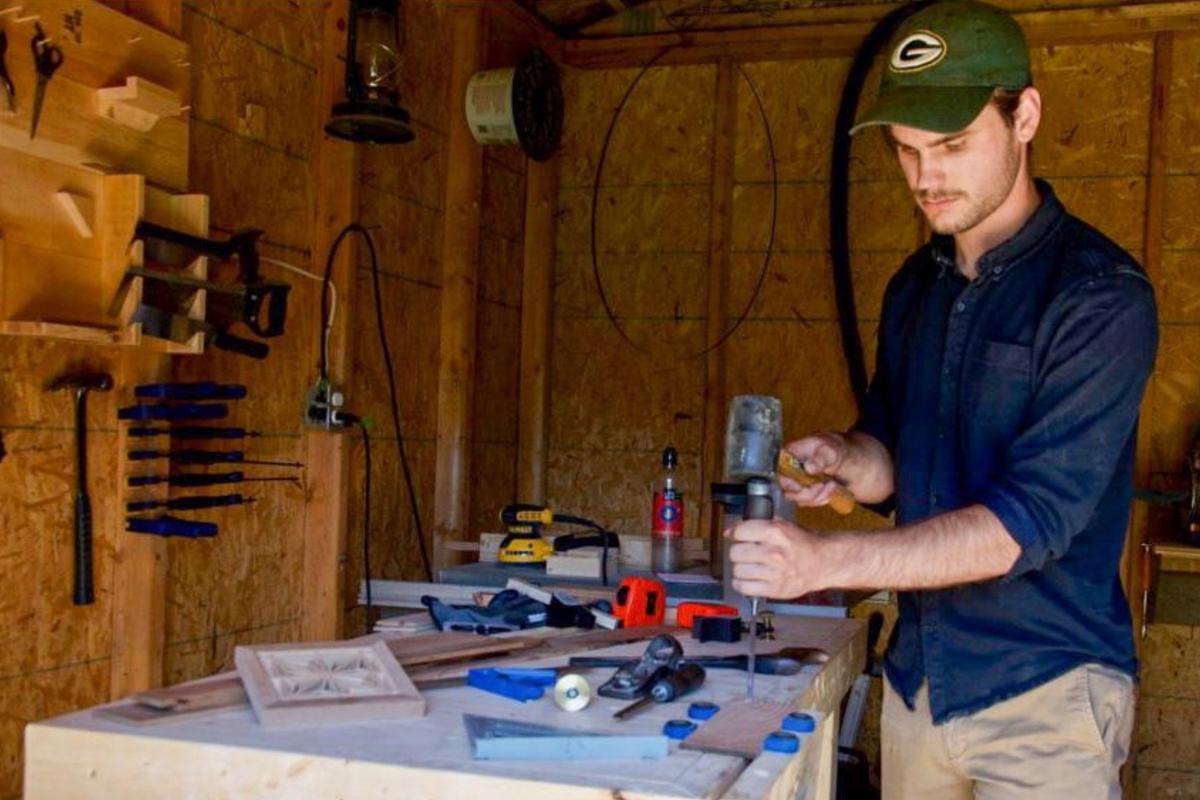 Graham Slater
Slater Woodworks
Graham Slater launched Slater Woodworks in the Summer of 2020. Learning the basics from his father years ago, Graham evolved his interest in woodworking from simply a hobby into the start of a successful business in just a few short months. He produces handcrafted jewelry boxes, charcuterie boards, small decorative boxes, and more using the best wood and a beautiful design.

"The Summer Company program allowed me to invest in equipment which I otherwise would not have had access to," said Graham. "More importantly, I learned the basics of running a small company, and was given a structured environment to begin Slater Woodworks. My advice to future participants would be to start your company with a long term vision, not limited to the few months that the Summer Company program takes place."

Check out Graham's beautiful work on Facebook and Instagram.
---
Andrew Berg
Country Bear Honey
Andrew Berg started Country Bear Honey in Summer 2020. Andrew has always had a passion and love for nature and decided to turn his hobby of beekeeping into a business. He also believes educating the public about beekeeping, especially the younger demographic, is extremely important. Andrew has quickly expanded the business selling honey out of three locations in Sault Ste. Marie. The honeybees and the Bergs make some delicious honey!
"I had a great experience with the Summer Company program learning valuable business skills," said Andrew. "As well, Summer Company supported my need to invest in new beekeeping equipment that was necessary to kickstart my business. Jessica from Millworks was also able to guide me to find help for any question that came up. My advice to future participants would be to take advantage of the mentors and workshops as they are an excellent resource and can offer detailed advice for your very own small business."
Check out Andrew's products at Country Bear Honey on Instagram and Facebook.
---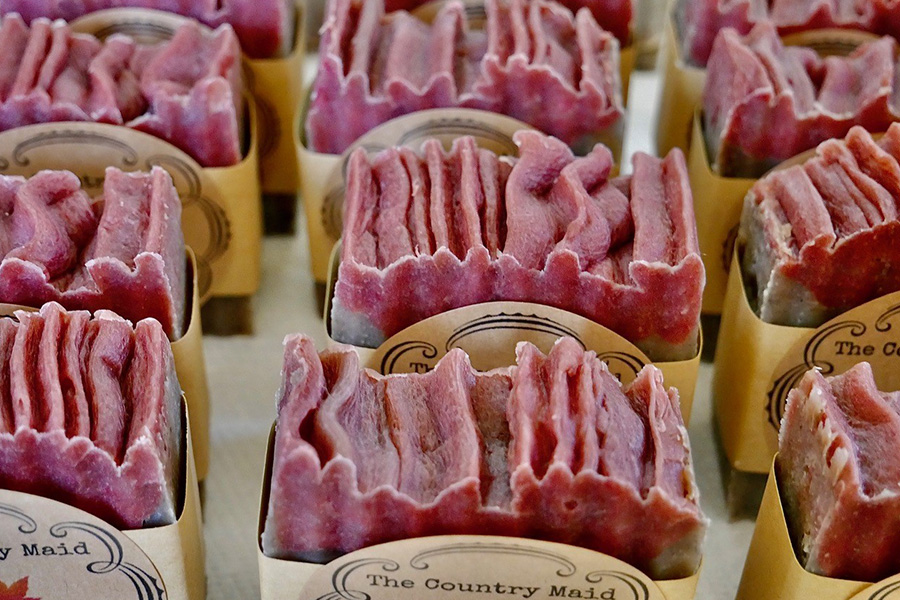 Sarah Johns
The Country Maid
The Country Maid was started by Sarah Johns in Summer 2020. Sarah believes that Home Maid is Best Maid, and has a focus on returning to the old fashion and rustic charm of her great grandparents. She is passionate about making the days of old come alive in the kitchen and workshop of The Country Maid where she curates natural handcrafted soaps and candles in a variety of scents, as well as lip balms, hand creams, salves, and old-fashioned baking. In 2020, her plans for product production have tripled while working on a larger inventory and the hopes to build a workshop and online business.
"The Millworks Summer Company program was an amazing experience and really helped me step forward into the world of entrepreneurship," said Sarah. "They help set you up for success and provided the basic tools to succeed. I thoroughly enjoyed the experience and have recommended it to all my friends and will continue to recommend it in the future! Because of the program funding, I was able to expand my business to a level that otherwise would have taken me years more to reach."
Check out Sarah's Instagram page for all things country!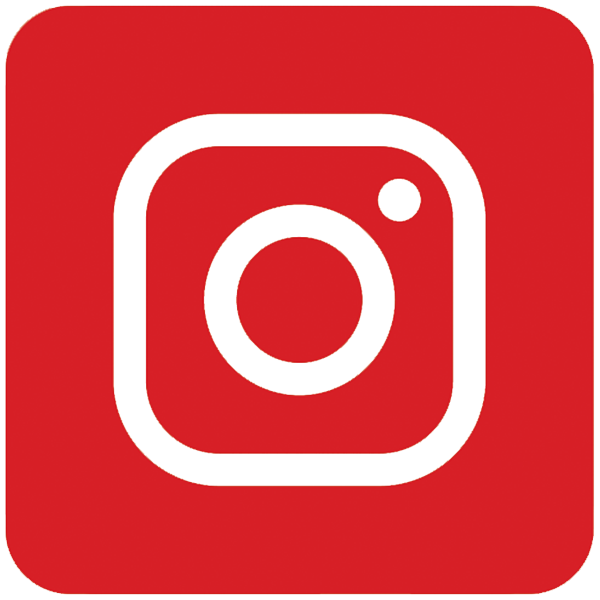 ---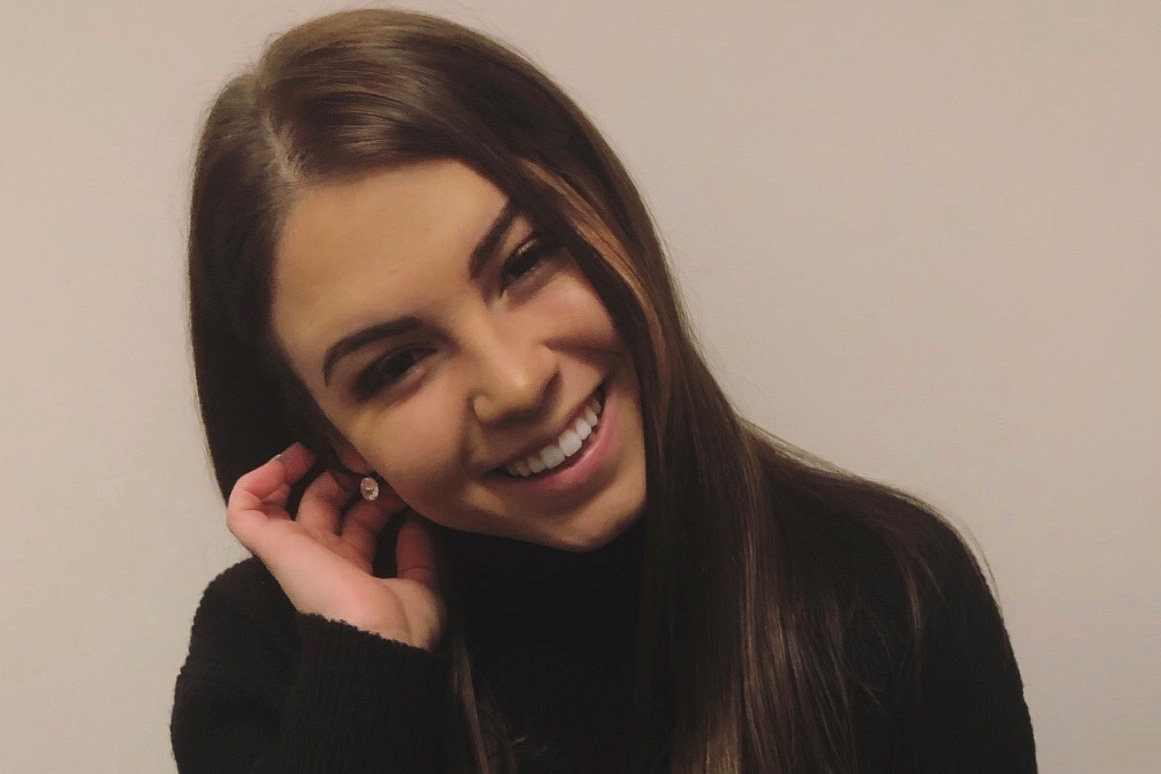 Gracie Pucci
Borderline Beauty
Gracie Pucci launched Borderline Beauty in the Summer of 2020. Gracie quickly expanded her lip gloss product line and worked towards building a fashion and beauty brand. Although COVID posed a challenge to her original hair styling, lashes and makeup plan, she quickly pivoted to lip gloss manufacturing. She not only has a passion for the fashion business, she loves to make personal connections.
"I had an amazing experience with Summer Company! I was able to turn my passion into a business with the help of my mentor and Millworks program leader. Summer Company taught me the foundational entrepreneurial skills that I needed to grow my business," said Gracie. "I would highly recommend applying for Summer Company because the Millworks Centre for Entrepreneurship wants you to succeed just as much as you do, and they provide you with the support to get you there. My best advice for future participants would be to seek as much help from your mentor as possible, as the mentors can offer you great insight and advice that comes from their real life experience as entrepreneurs!"